News > release

Jérémy Landes draws a psychedelic condensed typeface for Agence Murmure identity
We're happy to announce the release of Le Murmure, Jérémy Landes last libre typeface ! He created Le Murmure for the french design agency Murmure and it's now available for everyone.

Le Murmure is a condensed sans with contrast, a mixed bastard created with editorial use in mind. The way the contrast is used tends to give Le Murmure its own unique voice, both delicate, solid and precise. Le Murmure shows once again that custom open-source projects, and more precisely, custom open-source typefaces can exist. We would like to thank the nice folks at Murmure agency for the chance they gave us to do this project with them and for the freedom they gave Jérémy while drawing.
—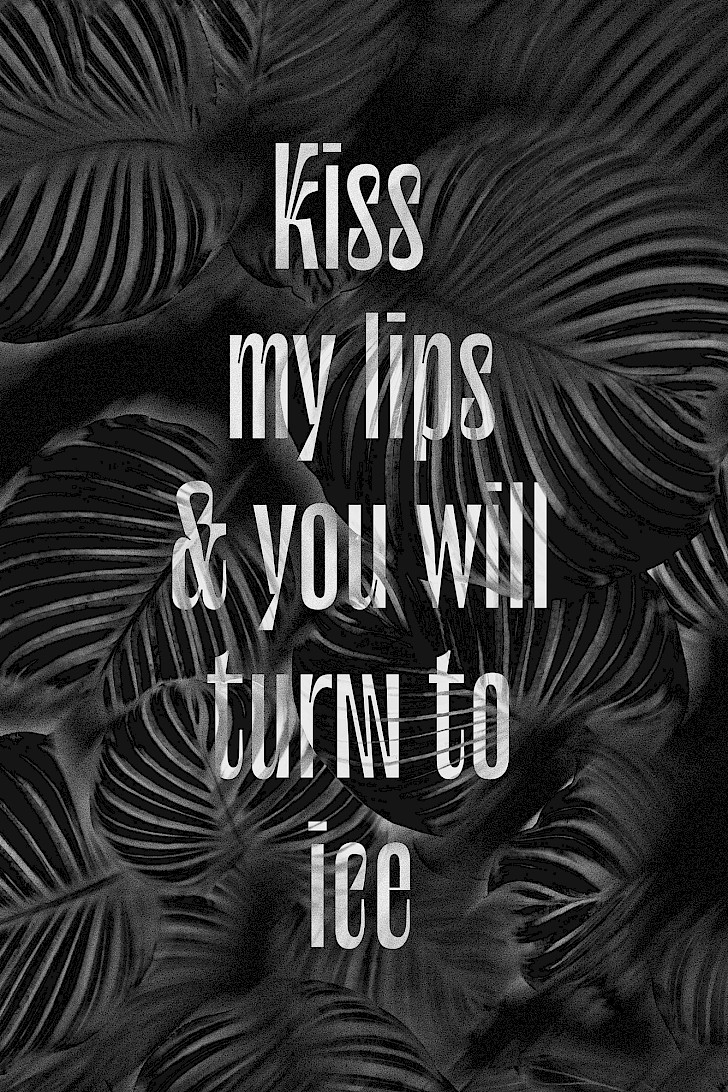 Here comes Solide Mirage, a custom type family for Frànçois And The Atlas Montains
In the begining, Frànçois asked Jérémy Landes to design a logo for his band. This band, Frànçois And The Atlas Montains, needed a sign to be used in replacement of their long nametag. Bodoni faces appeared to be an obvious inspiration as it was used in several versions on all the band's medias. As the fonts always were set in caps, Jérémy decided to draw an unicase, allowing the band to mix different shape families by stirring lowercases and uppercases together. If the caps remains quite classical, the lowercases show a stronger temperament. All the lowercases that should have ascenders or descenders, as the b, d, p or q are the most suprising, with there compressed shapes and long serifs. Solide Mirage began as a squared monospaced typeface, for practical layout reasons, quickly followed by a proportional companion, a more narrow design to allow subtler text layouts. Both typefaces have ornemental alternates A, O and V inheriting the zig-zag spirit of the album cover created by the visual artist Tatiana Defraine. A small set of ornaments have been drawn too, widely used in the album leaflet.
During the creation process, after a lot of talks, both Frànçois and Jérémy decided that the Solide Mirage fonts would be free and open-source. This decision was meant to allow the typeface to have its own life while the band fans would be able to seize the sensible world conveyed by the album and the fonts altogether. This is quite unique for the music industry / typographic scene to do such thing together.
Solide Mirage, the album, and Solide Mirage, the type family, have been released on March, the 6rd. 
You can download the specimen below too.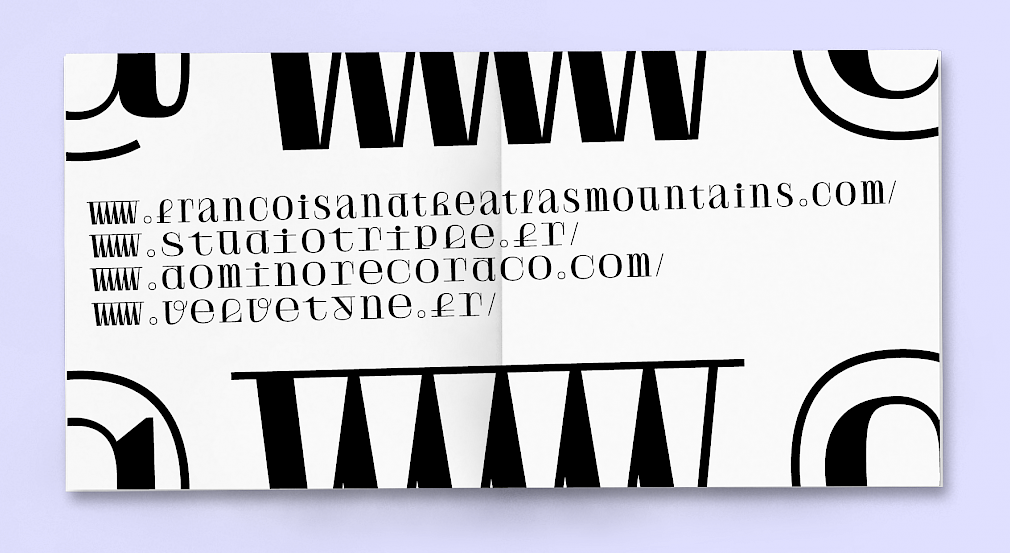 Thanks to Walid Bouchouchi who was intern on this project.
Welcome to Bluu Next, a big update of the Bluu font originally released in 2013 by Jean-Baptiste Morizot. JB redraw the bold and add a new upright bold-italic to complete it. More condensed, the italic has has the particularity to be darker than its roman counterpart when an italic is usually lighter. Being the only serif font on VTF made for text sizes, this upgrade expands the possiblities of text template with VTF fonts. This upgrade makes even clearer than before the cutting edge temperament of Bluu, with glimps for some middle-age or gothic influences.
Whe heard that a wider family might be in development, but hush! It's a secret!