When they decided to lauchn their new website designed by Spintank, the city of Paris asked Frank Adebiaye, creator of the Grotesk (and of VTF) to design a custom version of the Grotesk for them. This new version is slightly redrawn, it has a wider character set and furthermore, it gains a light version.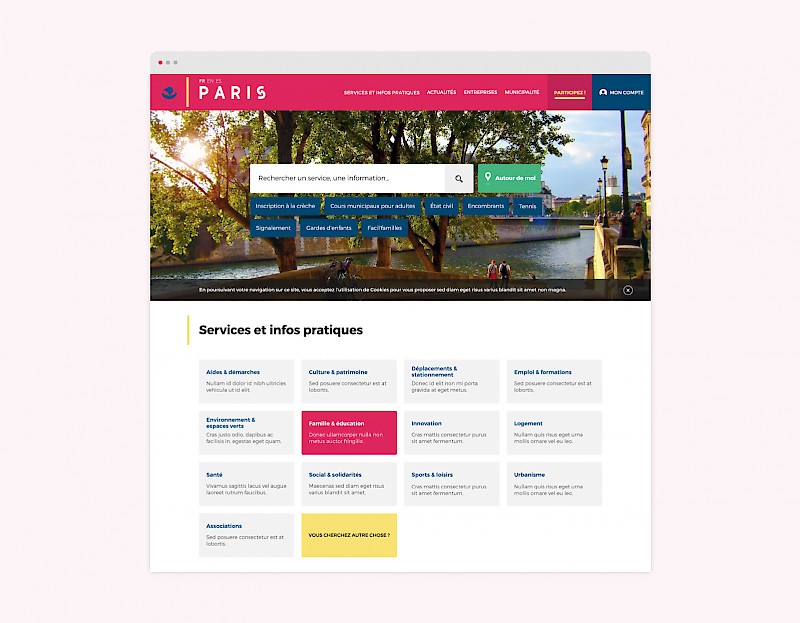 Learn more on this project with this interview of Frank on Paris website.
Welcome to Bluu Next, a big update of the Bluu font originally released in 2013 by Jean-Baptiste Morizot. JB redraw the bold and add a new upright bold-italic to complete it. More condensed, the italic has has the particularity to be darker than its roman counterpart when an italic is usually lighter. Being the only serif font on VTF made for text sizes, this upgrade expands the possiblities of text template with VTF fonts. This upgrade makes even clearer than before the cutting edge temperament of Bluu, with glimps for some middle-age or gothic influences.
Whe heard that a wider family might be in development, but hush! It's a secret!
This workshop took place during the early days of 2016 summer in la Générale in Paris. This workshop was about the fork, the fact of modifying an open-source project. All participants created a different version of the same typeface, Cooper Hewitt, designed by Chester Jenkins for the New York Smithsonian Design Museum. These different typefaces build a new complex family with diverse fonts sharing the same structure and rythm. See and download the results on the project's page.