News > nonfontobject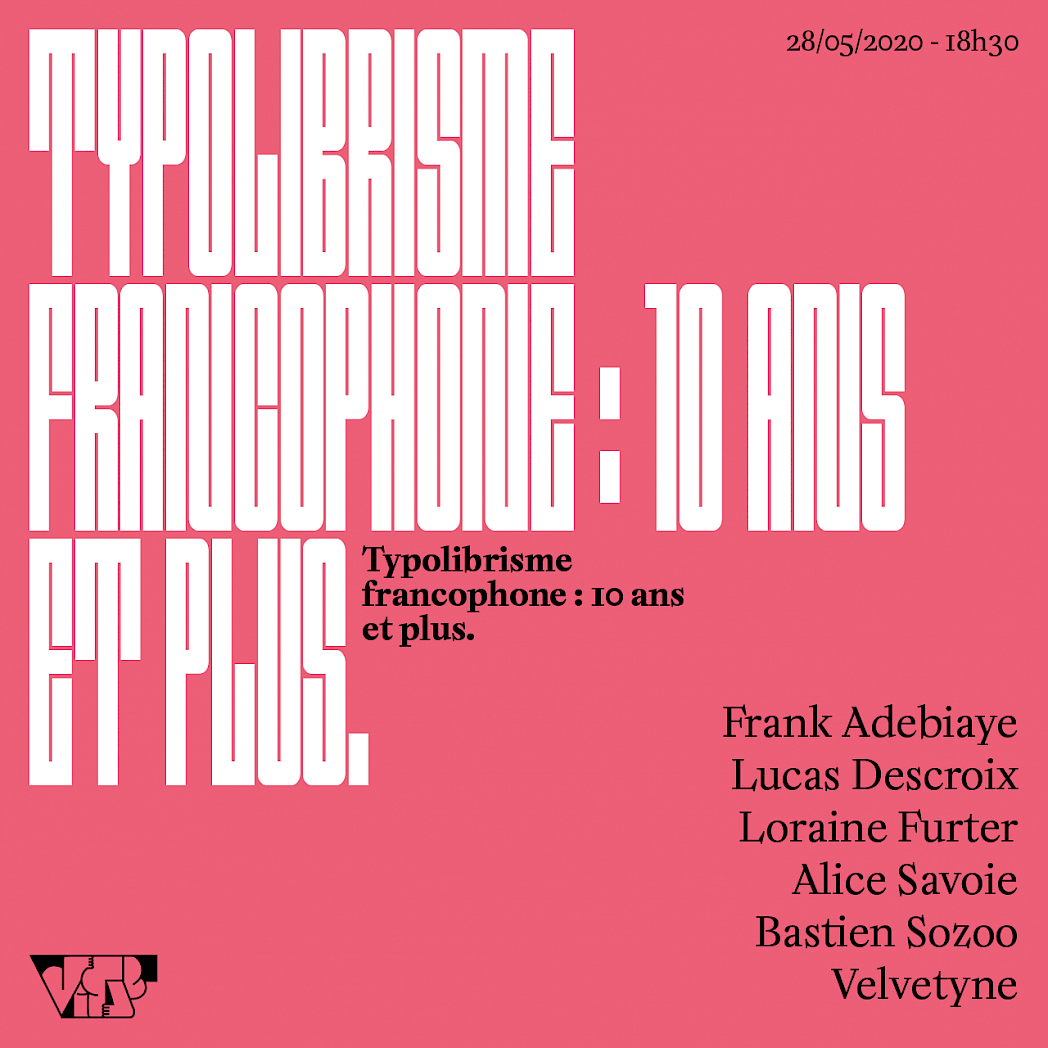 On vous prévient au dernier moment mais on organise jeudi 28 prochain à 18:30, une table ronde virtuelle réunissant un joli panel d'actrices et d'acteurs francophones du mouvement des fontes libres. Frank Adebiaye, Lucas Descroix, Loraine Furter, Alice Savoie, Baptiste Sozoo et quelques membres de Velvetyne se réuniront pour dresser un panorama des pratiques libres typographiques à travers les évolutions observées cette dernière décennie.

Cet évènement, s'inscrit dans la programmation de l'Open Publishing Fest.
Typos: Outward de Raoul Audouin (sortie future) et Minipax de Raphaël Ronot.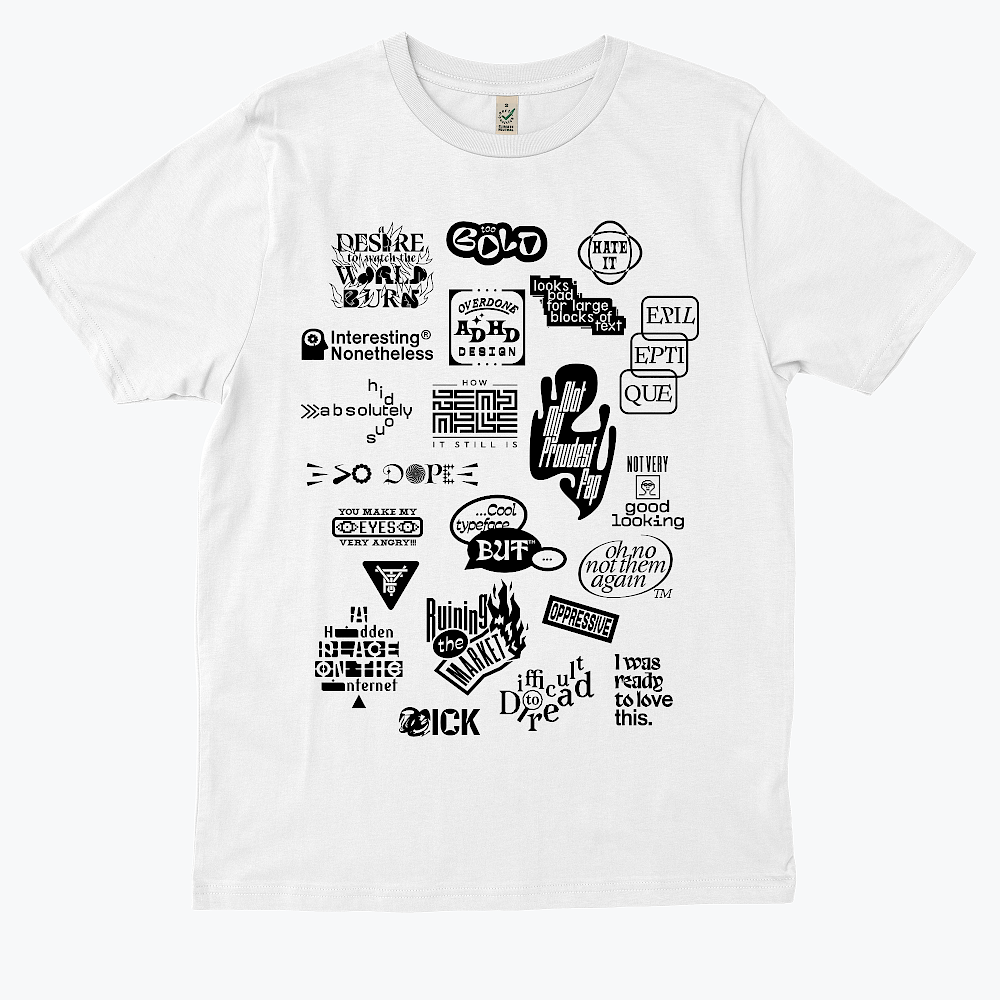 We waited 10 (ten) years to make our first T-shirt but here it is and you can buy it now! This shirt shows a collection of logos we made from comments about our fonts we gathered all around the web. This way, a hybrid portrait emerges, half of it written by strangers' voices and the rest by the hands of the Velvetyne designers' team.
Here are some logos made by the team: